Supporter Profile: Peter Williamson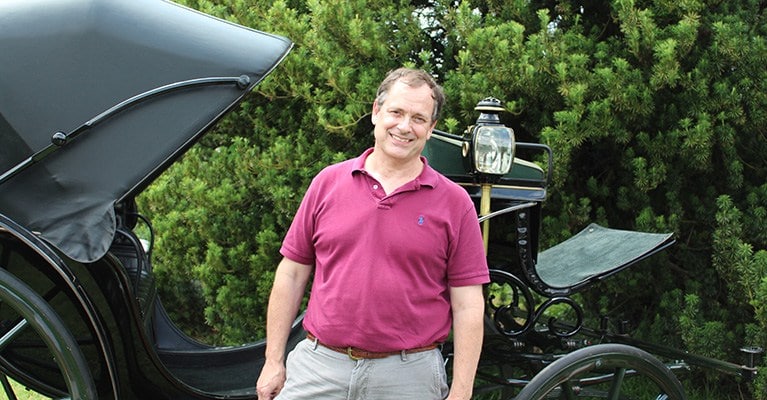 Describe your first Maymont memory. How did you end up at Maymont for the first time? Were you with family or friends?
Our first visit to Maymont was about 25 years ago. Our daughter was about two years old and both sets of grandparents were visiting. We were looking for something to do with the entire family and ended up at Maymont. Maymont offered something for everyone: gardens, animals, mansion tours. It was the first of many visits over the years.
Describe your most recent visit to Maymont. Were you with family or friends?
Over the holidays both of our daughters were visiting and we returned to Maymont for carriage rides and holiday festivities—it is one of our favorite holiday traditions.
What has surprised you most about the Maymont experience over the years?
Every time we visit Maymont we always seem to discover something new. There is so much to see and do. While many things about Maymont have changed, many things remain the same.
In what ways do you support Maymont and what inspires you to do so?
My wife and I support Maymont through our volunteer efforts with administration and special events. Maymont has meant so much to our family over the years; we like to give something back to the community and to help make Maymont a special place for others.
In one sentence, how would you describe Maymont to someone who has never heard of it before?
Maymont is set on a beautiful location in Richmond with wonderful gardens, a historic mansion, and activities for the entire family.
If Maymont were a musical instrument, which instrument would it be and why?
Maymont is like a violin—it can be classic, traditional, or contemporary and can produce wonderful music and something for everyone.
What is your favorite Maymont event or attraction and why?
We really enjoy Herbs Galore. The gardens at Maymont are in their springtime glory and we become inspired to work in our gardens at home.