Maymont Museum Collection, 125 Treasures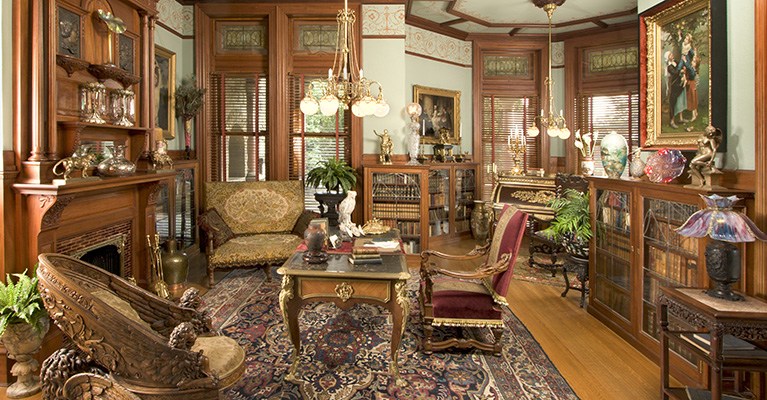 Maymont – originally the home to New South financier and philanthropist, James H. Dooley, and his wife, Sallie – is an amazingly intact estate of the Gilded Age and is listed on the National Register of Historic Places. At the heart of the estate stands the Dooleys' residence, the Maymont Mansion, completed in 1893. Therefore in 2018, we mark the 125th anniversary of the mansion, an exceptionally authentic historic house museum that has undergone extensive, incremental restoration and conservation over the past four decades.
The mansion is filled with the Dooleys' bequeathed collection of nearly 1,000 furnishings and works of art. In addition, the entire service area has been restored to tell the story of the Maymont Mansion as a domestic workplace. To commemorate the momentous anniversary, 125 of the mansion's treasures will be featured in a blog series published throughout the coming months. The series, written by Curator Dale Wheary, will give detailed descriptions of significant objects, from sculptures and paintings to furniture and fine porcelain.