Happy Birthday Major Dooley!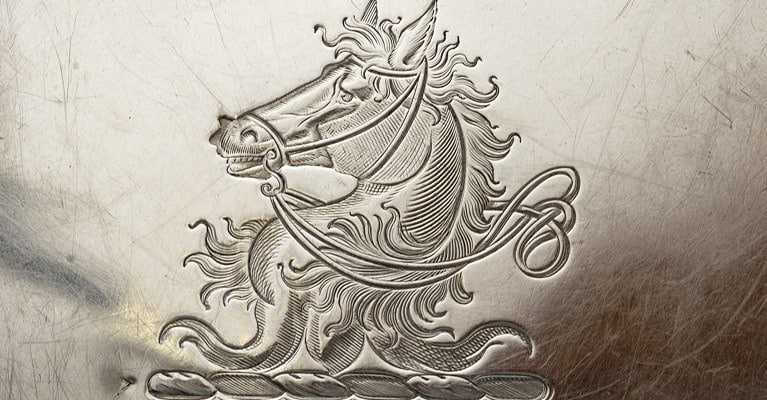 Born in Richmond, Virginia, January 17, 1841
This Sunday will mark the 175th birthday of James Henry Dooley who gave us his estate, Maymont. We don't have any record of a birthday party for him, but if his friends were planning a celebration, what gifts might they have considered to bring special delight to the birthday boy?
Money? As we know, he declared at least twice in writing his intention of making a fortune. By the time he purchased the Maymont property in 1886, he had made his first million. So for the man who has plenty of money, we would need to consider a few of his favorite things in order to select the perfect gift. While we don't have his exact words to tell us, he left several hints to guide our selection.
Horses? The words of his great niece Nancy Elder Brown come to mind: "Uncle Jim loved children and horses." Newspaper articles tell of the prizes his carriage horses won, a first prize for "best pair of matched horses shown to a suitable vehicle," awarded at the 1909 meet of the Virginia Racing and Horse Show to his matched pair of six-year-old bay geldings, Tennant and Fairfax. And in 1902 his dark bay roadster, Jeff Davis, won two prizes at the Albermarle Horse Show. There's also the horse-head Dooley crest that he proudly displayed on the family silver, dining room chairs, and carved on the spandrels of the front logia at Swannanoa.
Art? As his friend Governor William MacCorkle of West Virginia wrote, James Dooley "combined the art of making money with the love of art." Indeed, he was president of the Richmond Art Club for a decade, which was, by all indications, a role he thoroughly enjoyed. A letter he wrote from Italy to his niece Nora Houston expressed his delight in seeing the "fine and renowned pictures" at the Pitti Palace and the Uffizi Gallery in Florence. He related that he had bought "a number of objects of art to put up at Maymont after we return: all of them, I think very beautiful." A 1910 invoice from a gallery in Rome in the Maymont Mansion archives bears witness to such a shopping spree in which Major Dooley bought seven paintings that still remain at Maymont. One, a Madonna and Child, has been identified as a 17th century work by an unknown Sienese artist. That same summer in Rome, he purchased "The Birth of Wine," the marble group that has been prominently displayed in the Maymont dining room since shipped from Italy. In the 1910 gallery catalogue, it was listed as a work of the great Baroque sculptor Gianlorenzo Bernini. The arcane subject of this complex work—the metamorphosis of a young woman transformed into a grapevine—would certainly have appealed to our classically educated Major Dooley. When he proudly gazed upon it in a place of honor in his home, he surely thought that he finally had a work of a foremost European master in his collection. Fortunately, Major Dooley was not around in 1983 when we learned that it was created not by Bernini but his obscure contemporary, Francesco Grassia. Nonetheless, it is one of four extant works by the artist—the other three in Rome.
Among the list of his favorite things, we must include the large 18th century tapestry by Gobelins, the famous Royal Manufactory that supplied the magnificent furnishings for the palaces of French royalty. The tapestry, representing an episode in the story of Don Quixote, was purchased by Major Dooley in Paris from Joseph Duveen, a famous international art dealer. It was said to have been one of his prized possessions.
Books? Near the end of his life he confided in a friend that of all his possessions and his achievements in life, he treasured most the silver academic awards that he won as a student at Georgetown College (now Georgetown University) where he graduated first in his class. The value of education was a dearly held passion that inspired James Dooley from his earliest years as a student on through later life as represented by his charitable work on the boards of the Virginia Cooperative Education Association and St. Joseph's Academy and Orphan Asylum to which he left $3 million. Certainly, a few good books would have been ideal gifts. After his death, Mrs. Dooley honored her husband through her bequest of $500,000 for the Richmond Public Library to be built in his memory—a very generous and fitting tribute to Maymont's James Henry Dooley, a man who loved learning.
Whatever his friends may have selected, for a man who, from all appearances, loved charity above any possession, he would have been happy indeed on his 175th birthday to see that Maymont, the Dooleys' extraordinary gift, continues after 90 years to bring pleasure to hundreds of thousands of people every year.
-Dale Wheary, Maymont Curator and Director of Historical Collections & Programs