When you enter Maymont Mansion's upper floors, you step into the luxurious world of James and Sallie May Dooley. But at the same time, many men and women experienced Maymont as a workplace. At any given moment, the Dooleys employed seven to ten domestic employees—nearly all African-American—to maintain the elegance and order of their home.
Domestic staff duties included cleaning the thirty-three room mansion, feeding a dozen people on a daily basis and hundreds on occasion, doing the washing and ironing, helping the Dooleys bathe and dress, and transporting the Dooleys in well-running carriages and motor-cars. Maymont Mansion witnessed a dynamic interplay between employer and employee, upper-class and working-class individuals, white and black, old and young. This relationship was played out against a background of rapidly changing domestic technology. It was also set in the turbulent social and political landscape of a strictly segregated South.
Restoration of Maymont's kitchen, wine cellar, laundry, butler's bedroom, maids' bedroom, butler's pantry, and other service areas was completed in May 2005. Through eight period rooms and informational panels, visitors can now meet specific employees and consider their lives in and outside the workplace. They can also examine an era of dramatically changing household technology and learn the historical context of domestic service in Gilded Age Richmond, the South, and the United States.
Maymont's domestic employees met the challenges of running an elaborate estate, but they were much more than the sum and substance of their duties. Behind the scenes, they were individuals with their own skills, personalities, goals, and challenges. And, upon leaving Maymont's gates, they took pride, a work ethic, and modest wages into the community to raise families, support businesses and churches, and to help build today's Richmond.
A. Entry Hall and East Passageway
B. Kitchen
C. Pantry (Dairy Room)
D. North Passageway
E. Laundry
F. Cold Room
G. Butler's Room
H. Wine Cellar
I. Servants' Room (female)
J. Exhibition Hall (furnace room)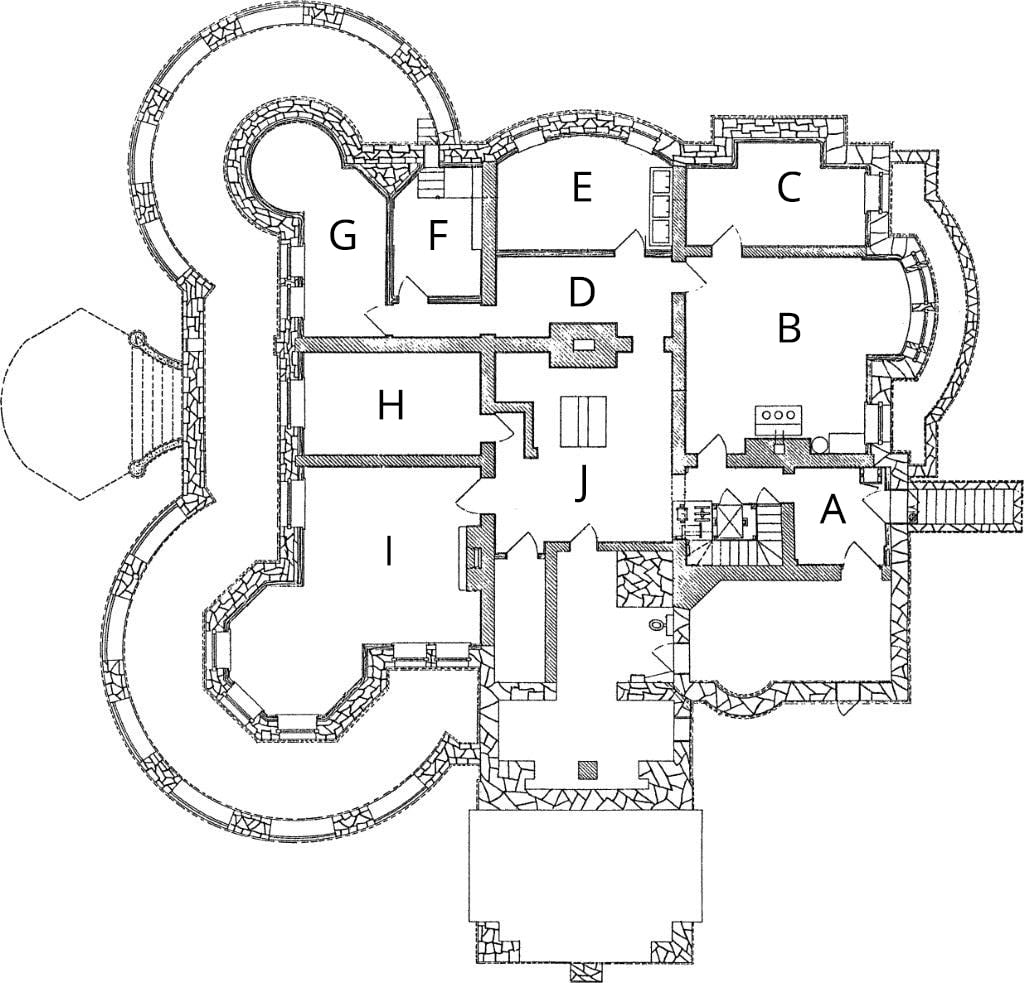 Exhibition Contributions from Domestic Staff Decedents
The In Service and Beyond: Domestic Work and Life in a Gilded Age Mansion exhibition would not be what it is without the contributions from the descendants of those employees who worked at Maymont between 1893-1925.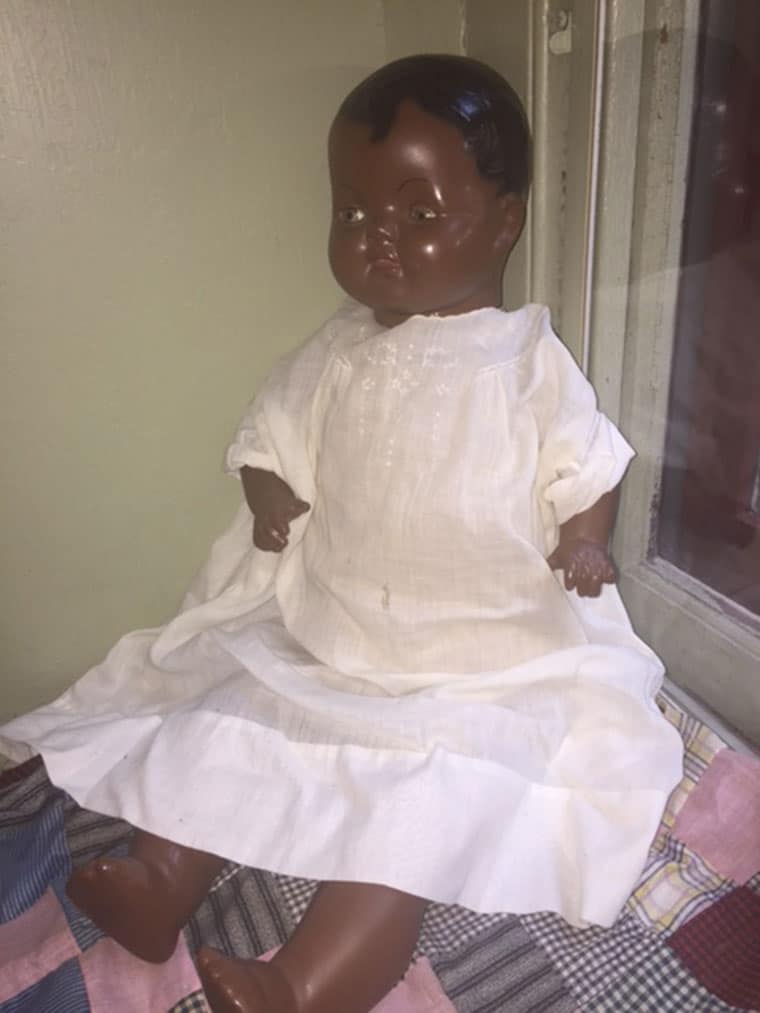 "Gloria" the Doll, exhibited in the Kitchen
Unknown maker, ca. 1930s
Gloria is a doll that belonged to Doris Walker Woodson, the granddaughter of Frances Twiggs Walker, head cook at Maymont from 1919-1925. Ms. Woodson gave the doll to Maymont in honor of all of the children whose family members worked here.
Gift of Doris Walker Woodson, 2000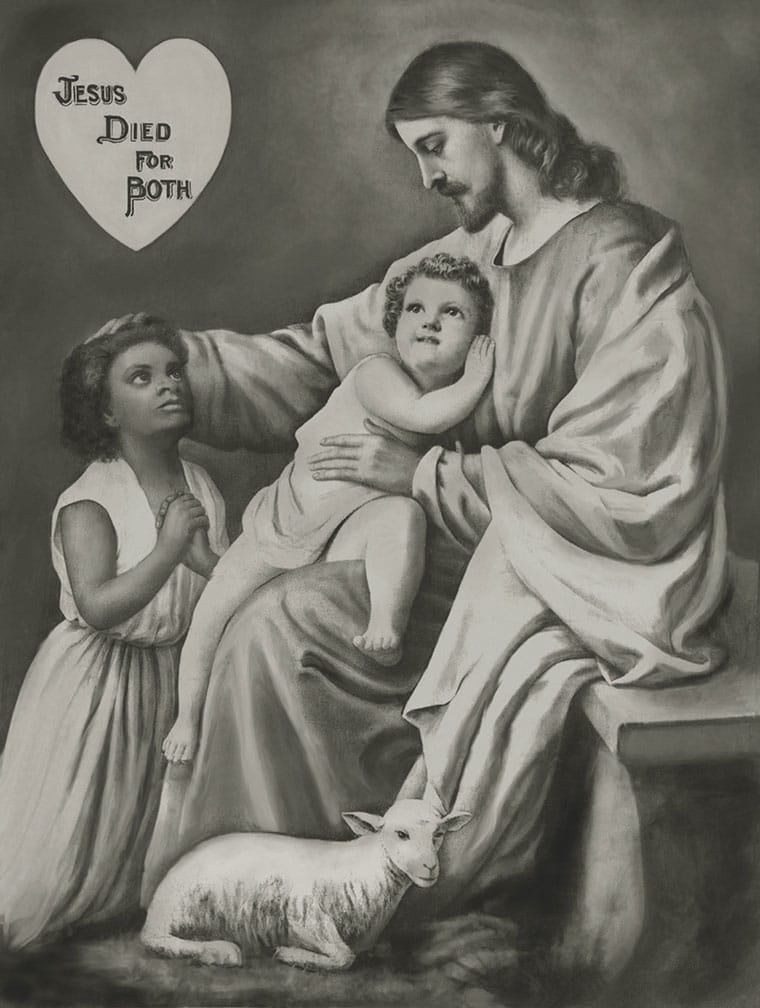 "Jesus Died for Both" lithographic print, exhibited in the Butler's Room
ca. 1910-1920
The picture on the wall is a replica of one that once hung in the Dilworth home. "Jesus Died for Both" conveys a vision of racial equality—if not on earth during strict segregation, then in heaven.
The print hung in Harold Bailey's grandparents William and Mary Dilworth's home. Due to the fragile condition of the print, a reproduction was acquired to be displayed in the Butler's Room. The Chicago company Peoples Portrait and Frame Co. copyrighted the print in June 1910. Advertisements for the print can be found in magazines, like The Crisis, in the 1910s and early 1920s.
Gift of Mr. Harold P. Bailey, 2002