The Dooleys employed seven to ten domestic workers within the Maymont residence and dozens as grounds workers. Domestic staff members ranged in age from late teens to mid-sixties; most were single but several were married with children, and women made up the majority of employees. Most were African American from the greater Richmond area, although a handful had migrated from other states. Census records indicate a high literacy rate among those workers listed.
Some employees worked full-time, others part-time; extra workers were hired as needed. A few individuals resided in the mansion or on the estate, but most "lived out;" that is, they returned to their separate homes and families at night. Both residential and live-out employees worked every day of the week, and full-time employees typically worked 13 hours daily, except during their time off on Thursday afternoons and alternating Sunday afternoons. They ran up and down stairs, lifted, scrubbed and bent for hours. They had daily tasks, weekly chores and monthly or seasonal duties. They often were expected to help at various positions if needed. The cook might wait at a table, the lady's maid might sweep or the butler might drive. When the Dooleys spent extended summers at their Swannanoa estate located in the Blue Ridge Mountains, many of their Maymont employees were required to accompany them. This meant leaving their own families behind for up to five months at a time.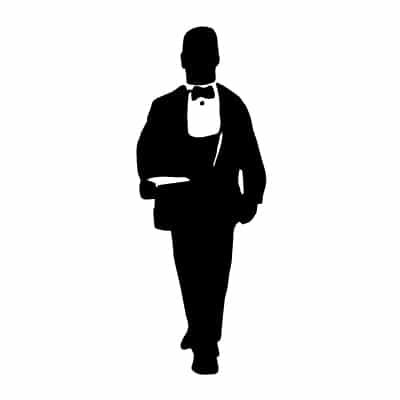 $100/month (1923 wages)
This position was the most entrusted and highest-ranking household employee. The head butler safeguarded keys to outer doors, storage cupboards and the wine cellar (where he unpacked crates, bottled wine from casks and decanted it for the table). Responsibilities included ensuring that staff kept ground-floor rooms were kept orderly and clean in addition to ceremonial duties like answering the door and telephone. He supervised the housemaid and second butler and ordered groceries and household supplies. He set the dining room table, placing linens, china, glass and silver. During meals, he coordinated food arrival from the cook downstairs, served and directed other employees in the correct presentation and timely removal of each course. He was tasked with cleaning and maintaining the fine china and the silver and tableware. He prepared mealtime and after-dinner drinks and also attended Mrs. Dooley when she served tea.
Known Employees 
John Winston, 1900; Frank Alexander, 1910; Joseph A. Carter, Sr., 1912-1913; William J. Dilworth, 1919-1925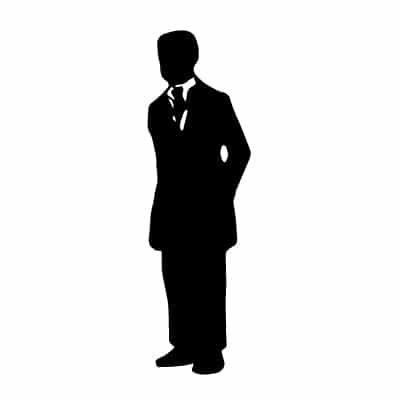 $60/month (1923 wages)
The second butler tended to have heavier tasks including cleaning, lifting, running errands, hauling coal in heavy scuttles and stoking the furnace. He cleaned the front steps and porches daily. He may have also functioned as a valet to Mr. Dooley: polishing shoes, brushing and laying out clothes, and helping him bathe and dress.
Known Employees
John Thomas Walker, 1919-1920; Justin Simms, 1923-1925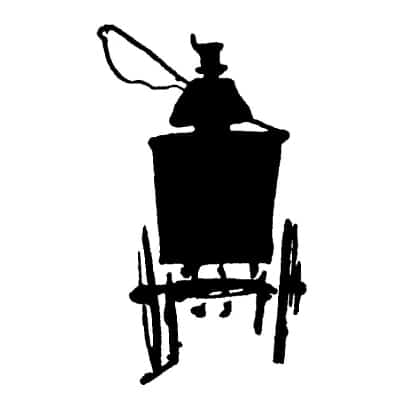 Coachman
The Dooleys kept a variety of horse-drawn vehicles in the carriage house. The full-time coachman's responsibilities were to maintain and drive the estate's carriages—even after they began to acquire automobiles.
Known Employees
Joseph Claiborne, 1893. The names of the other coachmen are undocumented.
Chauffeurs
$140/month (1923 Wages)
Chauffers drove and maintained the Dooleys' motorcars. By the early 1920s, the Dooleys owned two Fords, a Hupmobile, a Pierce Arrow touring car, and a seven-passenger Packard Landaulet. Of the documented chauffeurs, two white mechanics—brothers hired from Nelson County—earned the highest of all domestic staff wages.
Known Employees
James Fitzgerald, 1914-1917; Charles Hamilton Fitzgerald, 1920-1925; Abraham Walker, 1919-1920; Joseph Walker, 1919-1920; C. Hamilton Fitzgerald, 1920-1925; James Patrick Lewis, 1923-1924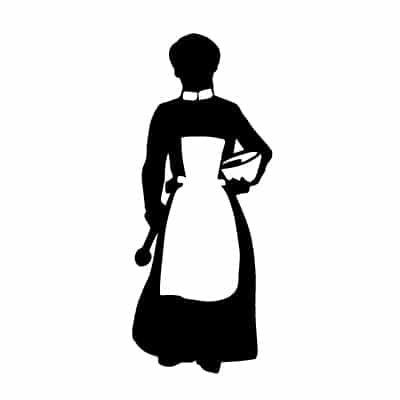 $43 a month (1923 wages)
The head cook shared equal authority with the head butler. Kitchen staff wore a gray uniform and white aprons, and white collars, cuffs and caps of various styles completed the outfit. Duties included meal preparation in consultation with Mrs. Dooley. Her primary duty was meal preparation in consultation with Mrs. Dooley. She had the assistance of a kitchen maid. They were responsible for feeding the Dooleys, their guests, and other domestic employees—numbering 7 to 12 people daily and hundreds on special occasions. The kitchen staff maintained a rigid schedule with many deadlines. While benefitting from the era's new canned and packaged foods, they still undertook hours of work with such chores as baking bread, plucking and dressing chickens, soaking hams, processing raw vegetables, churning butter, making buttermilk and cottage cheese, and grating spices. A single meal could require up to 10 hours of preparation. The Maymont cooks wore gray uniforms with white aprons, collars, cuffs and caps.
Cooks of the era spent long hours on their feet. A 1911 study documented that they walked the equivalent of 250 miles a year just in meal preparation. A typical work day also included a great amount of time fueling, cleaning, and maintaining the large coal-burning stove that dominated the kitchen. This included additional hours spent "blackening" the cast-iron stove so it wouldn't rust.
Known Employees
Georgia Weedon, 1910-1914; Nannie Johnson, 1915-1919; Frances Twiggs Walker, 1919-1925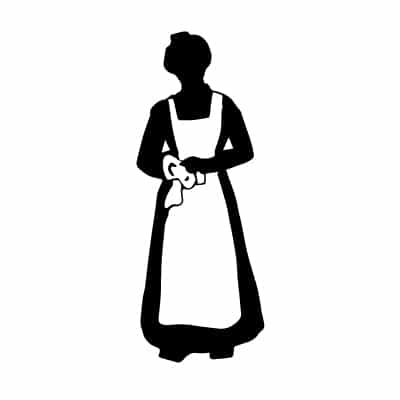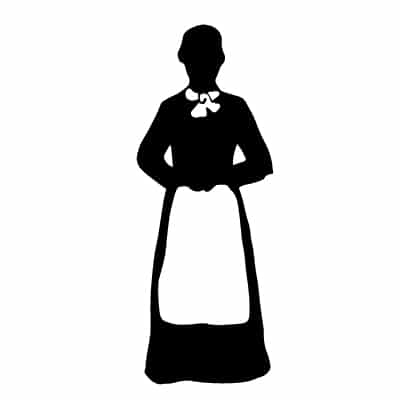 $30 per month (1923 wages)
The lady's maid was a personal attendant who helped the lady of the house with bathing, grooming, and dressing. She laid out her employer's clothes, sometimes arranging up to four changes a day. It was her responsibility to see that garments were properly cleaned, pressed, and mended. Formal evening wear needed extra attention. Mrs. Dooley's wardrobe included European-made gowns comprised of costly material such as antique lace, brocade embroidered with silver and pearls, and silk trimmed with fur.
When Mrs. Dooley traveled, her lady's maid packed her trunks and often accompanied her. If she went out for the evening, the maid waited up to assist her to bed. During sickness, the maid nursed her and, if needed, slept in her room.
After Mrs. Dooley's death in 1925, the City of Richmond employed her lady's maid, Georgia Anderson, to work at the Maymont residence—converted to a house museum—as a housekeeper and occasional guide. She held the position through the remainder of her life.
Known Employees
Georgia Anderson, early 1920s; Fannie Waddy, 1919-1925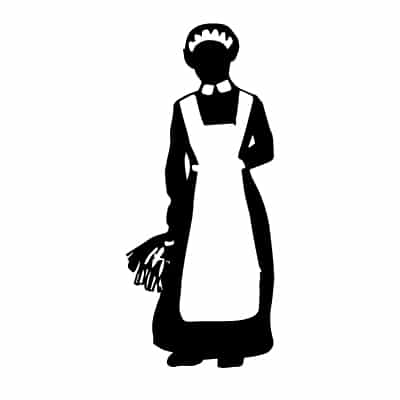 $30 per month (1923 wages)
The housemaid was responsible for keeping the mansion clean, including dusting, sweeping, cleaning, polishing and hauling coal in heavy scuttles. She removed trash, beat carpets, scrubbed bathrooms, changed sheets and collected soiled laundry. She would also assist the laundress if needed. At times, the Dooleys employed multiple housemaids. They were supervised by the head butler and also took direction from Mrs. Dooley.
Maymont maids were required to wear special uniforms: a gray dress with white apron for daytime, black dress with white apron for evenings and a burgundy dress with white apron detailed with burgundy piping for special events. White collars, cuffs and caps of various styles completed the outfit.
Known Employees
Genevieve Glaser, 1910; Emma Harrison, 1910-1915; Martha "Mattie" Netherland, 1919-1921; Fannie Waddy, 1920-1925; Rosa Jones, 1923-1925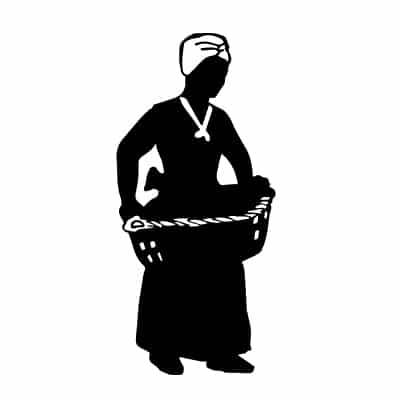 $15 per month (1923 wages)
Two or three days a week a laundress arrived at Maymont to wash and iron clothing and linens of the Dooleys and their employees. Using the mansion's original triple-basin tub, she would soak, scrub by hand on a washboard, and rinse three loads in sequence. Between stages, she squeezed out excess water with a wringer. The laundres required skills in using flammable fluids or absorbent powders for "dry" cleaning. She would return the following days to press garments and linens with flatirons heated on a special coal-fueled stove. Few domestic jobs were more physically demanding. The laundress endured hours of standing, bending and lifting, with her hands in hot water and harsh cleaners, and lifting hot, heavy irons. As independent wage earners with varied clientele, laundresses were valued in the working community as sources of employment information and purveyors of small loans.
Known Employees
Possibly Mary E. Harrison, 1906-1910. The names of the other individuals employed over time as laundresses at Maymont are undocumented.