Frances, Hannah and Mary Walker
KITCHEN MAID / SECOND COOK, 1923-1925
Daughter of Frances Twiggs Walker
Frances Walker (March 6, 1904-November 1981) was the daughter of head cook Frances Twiggs Walker. Sometime after her mother began her employment at Maymont around 1919, young Frances was recruited to work at the mansion as well. She would have been age 15 to 20 during her time at Maymont. It's possible that she shared residential space with her mother above the garage at Maymont or resided in the maids' bedroom on the basement level. While young Frances Walker does not appear in the city directory at the estate, she is named in the codicil to Mrs. Dooley's will and received a bequest of $100 in 1925.
A payroll letter from Florence Elder in 1923 lists "kitchen maid," which may have been Miss Walker or one of her sisters, Mary or Hannah, receiving $20 for her month's wages.
In the post-Maymont years, Frances Walker had three children, Doris (Woodson), John W., and Joseph. According to her children, Doris and John, Frances resided in Richmond until 1931, when she relocated to Philadelphia where her brother Tom and sister Mary had settled earlier. There she worked as a live-in cook, primarily for the Rabinowitz family. Her daughter, Doris Woodson, noted that she placed her children with extended family during their childhood and adolescence.
"So I don't remember a lot about my mother except in those interim periods, when I would see her when she would come home," Ms. Woodson recalled. "She'd take me to visit people sometimes... She was a very quiet, a very, very hard-working person—truly committed to the job that she had to do for the families that she worked for."
Frances Walker returned to reside with her niece, Sylvia (Hannah's daughter) in Richmond in the 1970s and, after an extended illness, died in 1981.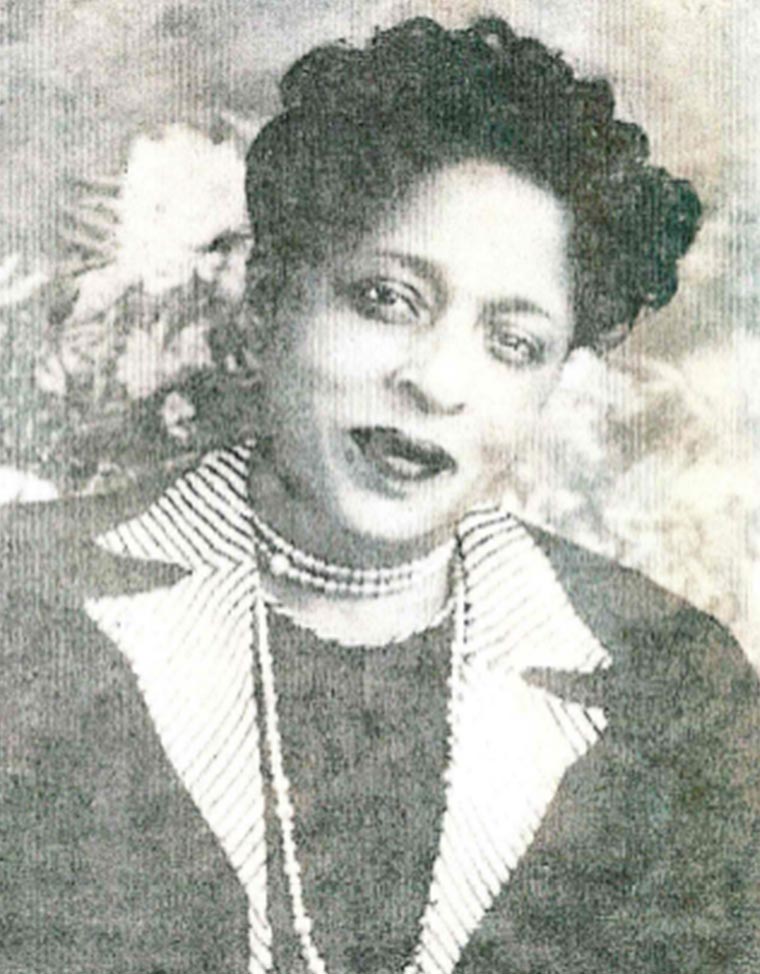 Hannah Walker Mitchell Kenney
HOUSE MAID AND KITCHEN MAID / SECOND COOK, 1919-1922
Daughter of Frances Twiggs Walker
Hannah Walker (February 8, 1900-January 26, 1976) was among the several grown children of Frances Twiggs Walker who worked at Maymont. Her granddaughter, Frances Jones, recalled that Hannah Walker (Mitchell Kenney) worked "on and off" for the Dooleys between 1920 and 1925. She began as an upstairs maid, then served as cook's assistant. Hannah Walker also told her granddaughter about relocating to Swannanoa with the Dooleys during summer months.
Hannah Walker was born in rural Caroline County, Virginia, but attended school in Richmond through the 5th grade. She went into live-in domestic service around age 13 or 14 before coming to Maymont in her early twenties. She was first married to Frederick Thaddeus Mitchell, Sr., by whom she had 3 children: Sylvia, Thomas, and Frederick, Jr. After his death, she later remarried Hodges Kenney. There was another child, James Astor (Smith), who was raised by her Aunt Maggie Smith.
Her cousin, Virgee Payne, recalled working with Hannah Mitchell in the kitchen at Brook Hill in the late 1920s. At the time, Hannah was the head cook, and Virgee served as second cook. According to granddaughter, Frances Jones, Mrs. Kenney eventually worked at the Greyhound Bus terminal in Richmond as a maid. She remained there for over two decades, retiring in the mid-1960s. She was a member of Moore Street Baptist Church. Mrs. Kenney died in Richmond at age 76.
In thinking of her grandmother Hannah, Frances Jones recalled that she was highly disciplined and sometimes strict. "In fact," she commented, "she was the epitome of that saying 'iron fist in a velvet glove.' Nevertheless, I worshipped the ground she walked on. All I wanted to be, when I grew up, was Nana."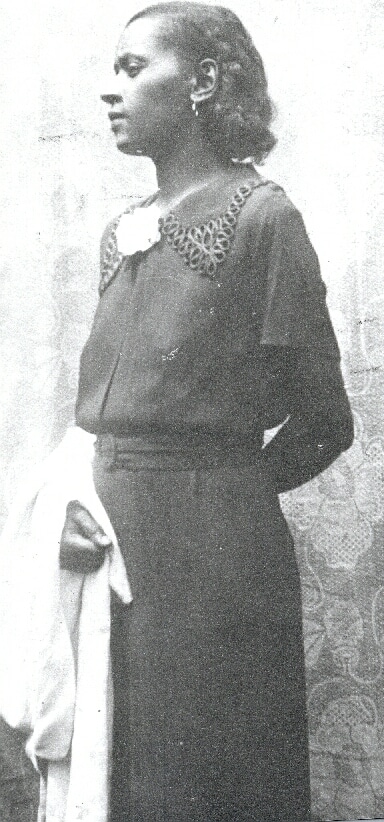 KITCHEN MAID / SECOND COOK, 1920-1923
Daughter of Frances Twiggs Walker
According to her niece, Ethel Walker Pulido, Mary Walker (born sometime between 1895-1900 and died 1945) was employed for a short while by the Dooleys as a cook's assistant in the early 1920s. She is the daughter of the older Frances Twiggs Walker, head cook at Maymont in the same years.
Along with her brother, John Thomas, Mary Walker relocated to Philadelphia in the 1920s, where she worked in elite homes as a live-in head cook. Her nephew, Sylvester, remembers her as cheerful and affectionate. During her time off, she would reside in their home (the residence of her brother John Thomas). When there, she would cook family meals. Sylvester Walker recalls her being an excellent­ and seemingly effortless cook. Mary Walker had two sons, William and Sylvester ("Bubba").