For seven weeks, Maymont is decked out for the holidays! Kids and adults alike will enjoy the beautiful decorations and delightful events that attract visitors from all over the country and the world. It's a wonderful way to celebrate the season!
Outdoor activities may be canceled due to inclement weather.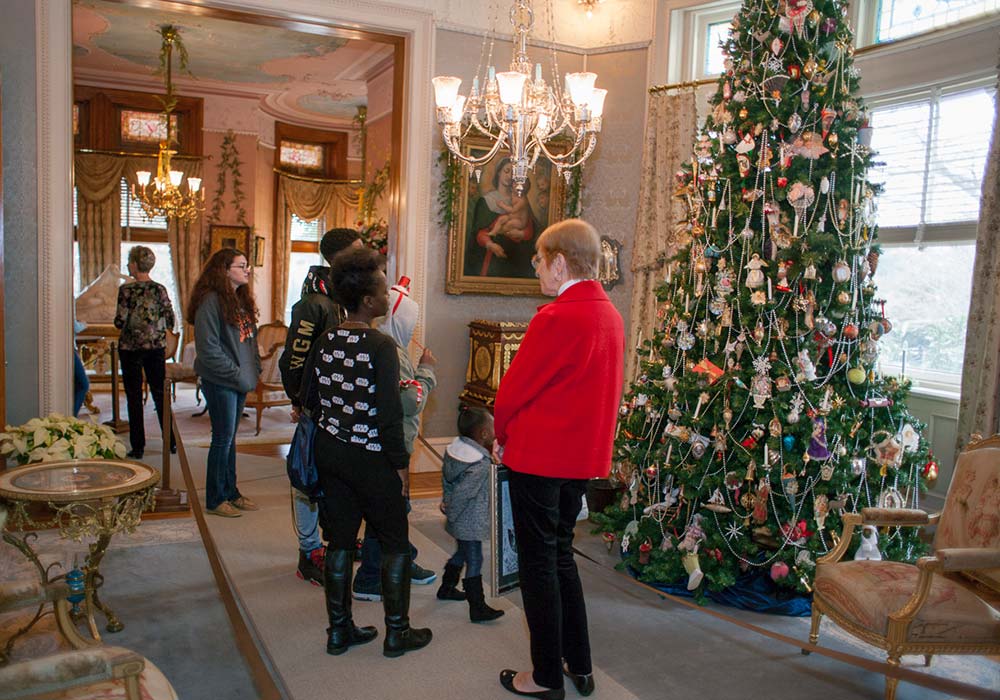 Maymont Mansion Holiday Tours
Celebrate the season at Maymont! James and Sallie Dooley's decorated home brings the wonders of Christmas past to life and is sure to put everyone in the holiday spirit. Glittering trimmings on the 12-foot Christmas tree, the dining room set for a feast, evergreen decorations and poinsettias, sentimental Christmas cards and beautifully wrapped gifts remind us that some of our most beloved traditions began in the Victorian era. Behind the scenes, the butler, cook and other domestic staff make preparations for the Dooleys' first Christmas celebration in their new home. Guided tours of the upstairs available every half-hour; last tour begins at 4:30pm. Tour capacities are limited.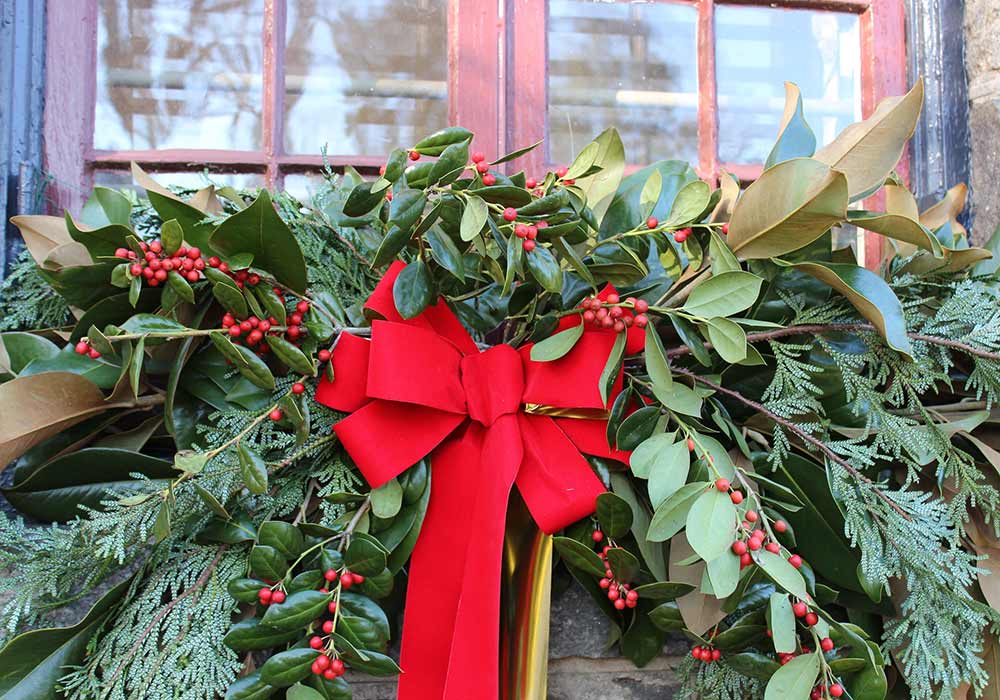 Holiday Design and Wine Workshop
Creating gorgeous holiday decorations from natural materials can be fun and easy, especially with a glass of wine in hand! Learn from Maymont's experts the special techniques needed to make and take home two festive evergreen centerpieces – one for the table and one for a window or mantle. Wine, greens, wire and instruction are supplied; bring your own clippers and gloves.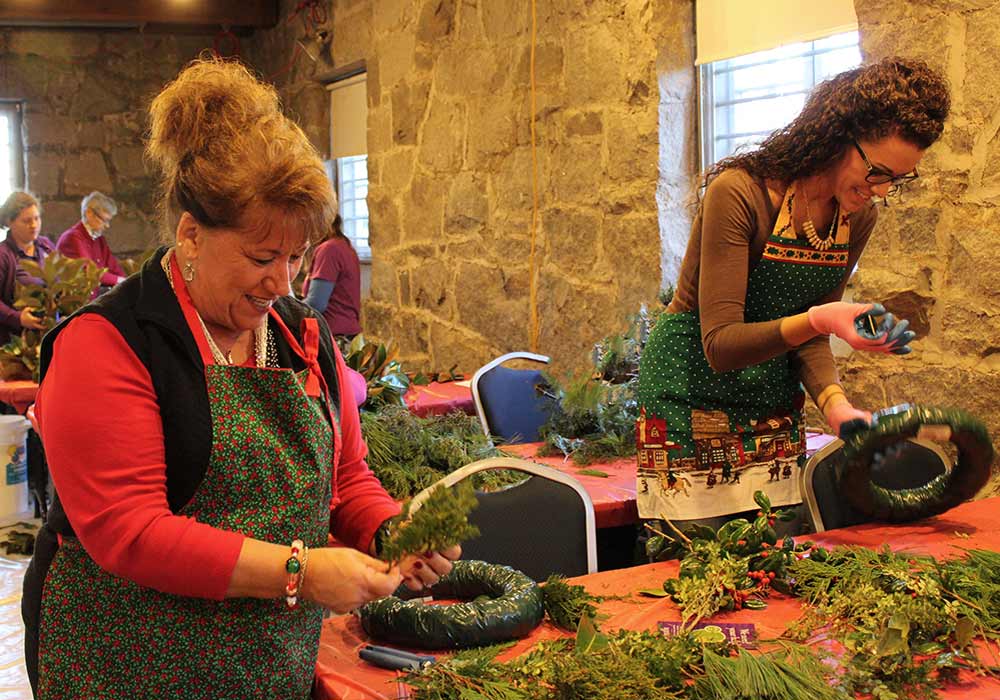 Have you ever strolled through Maymont around the holidays and envied the beautiful fresh greenery that adorns the estate? Sign up for one of these popular workshops and learn from the experts how to create spectacular evergreen wreaths. Create one special wreath to take home, and use your new talent to help make another wreath to decorate Maymont. Greens, forms, wire and instruction are supplied; bring your own clippers and gloves.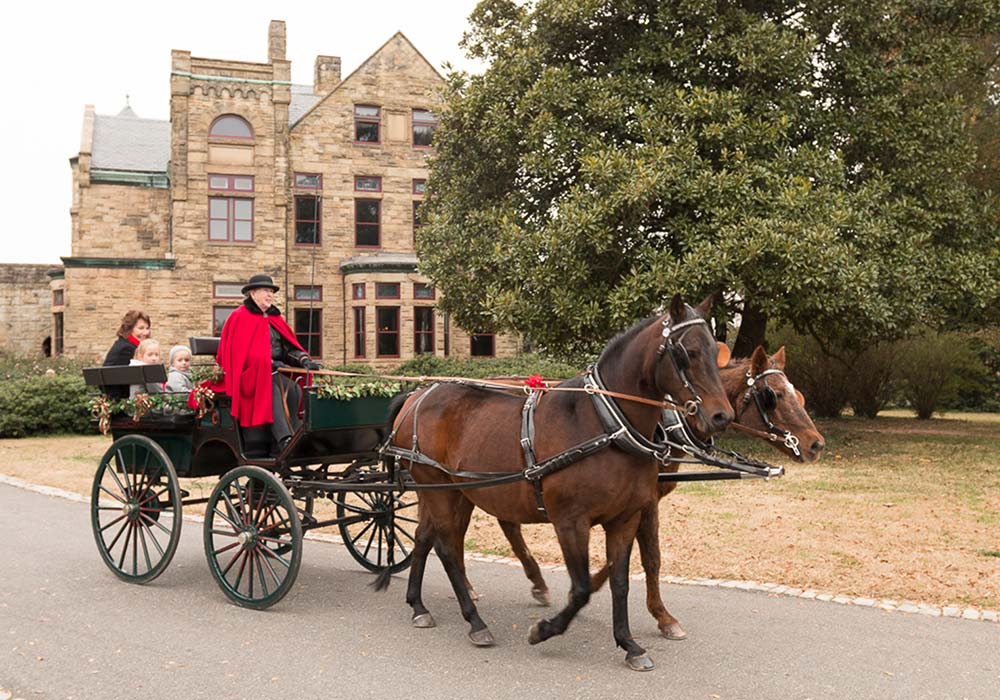 Delight in the charms of Christmas past and experience a tradition enjoyed by generations of families. Victorian ladies and gentlemen graciously welcome you to the estate and invite you to visit the Dooleys' mansion. Marvel at the grand Christmas tree and the beautifully decorated formal rooms, and see the gifts and games of 1893 and the holiday preparations underway by the butler, cooks and other domestic staff. Enjoy horse-drawn carriage rides, visits with St. Nick, a marketplace of treasures, good food and drink, craft making, festive music, a roaring fire to cheer you and special activities that are sure to fill everyone with a merry holiday spirit.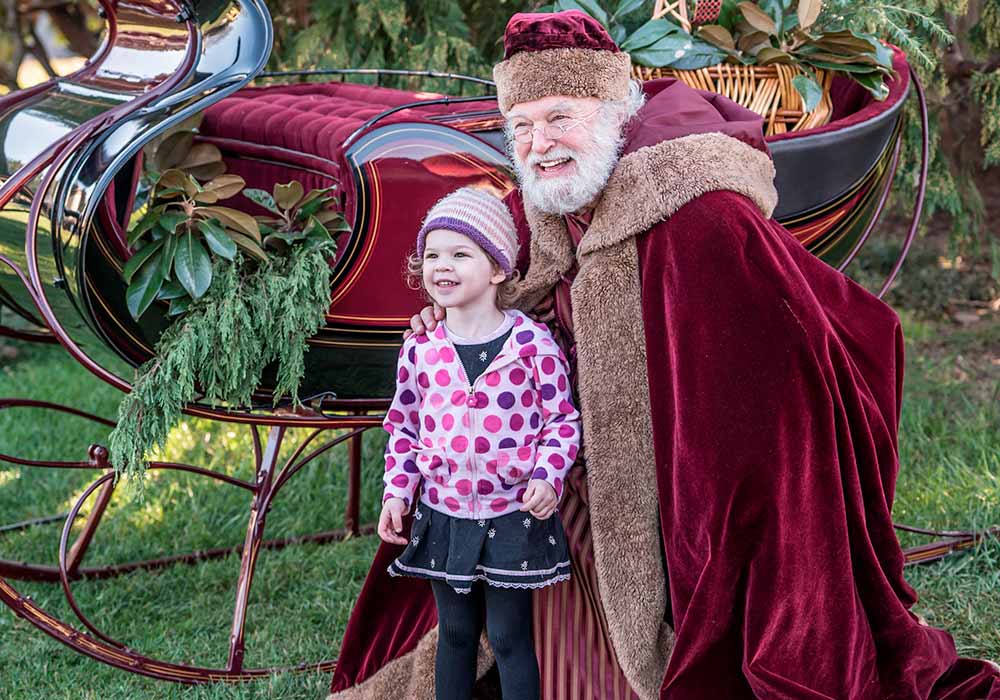 St. Nick's Christmas Party
The entire family is sure to enjoy an afternoon of merriment and surprises as St. Nick joins Maymont's charming Christmas Fairy to host a party filled with magical wishes and animal friends, games, crafts and special treats!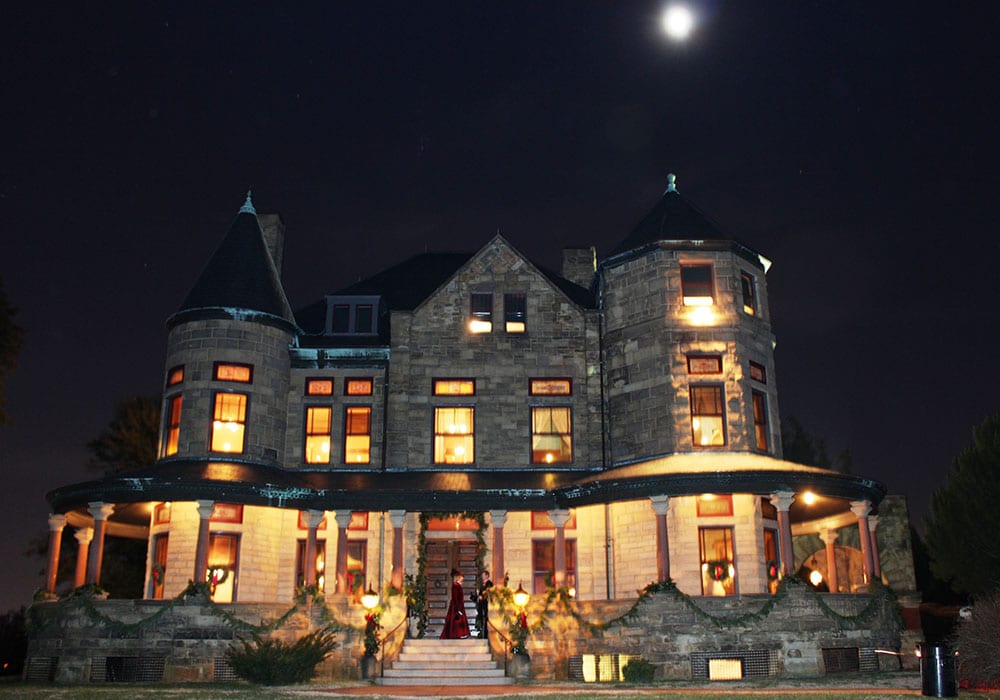 Enjoy an enchanting holiday evening at Maymont, the elegant home of James and Sallie Dooley. Ride in style to the beautifully decorated Mansion where the Dooleys' gracious family, friends and domestic staff welcome you inside to delight in the excitement of Christmas 1893 – the first celebration in their modern new home. Charming vignettes, seasonal refreshments and joyful carol-singing make this an evening to remember!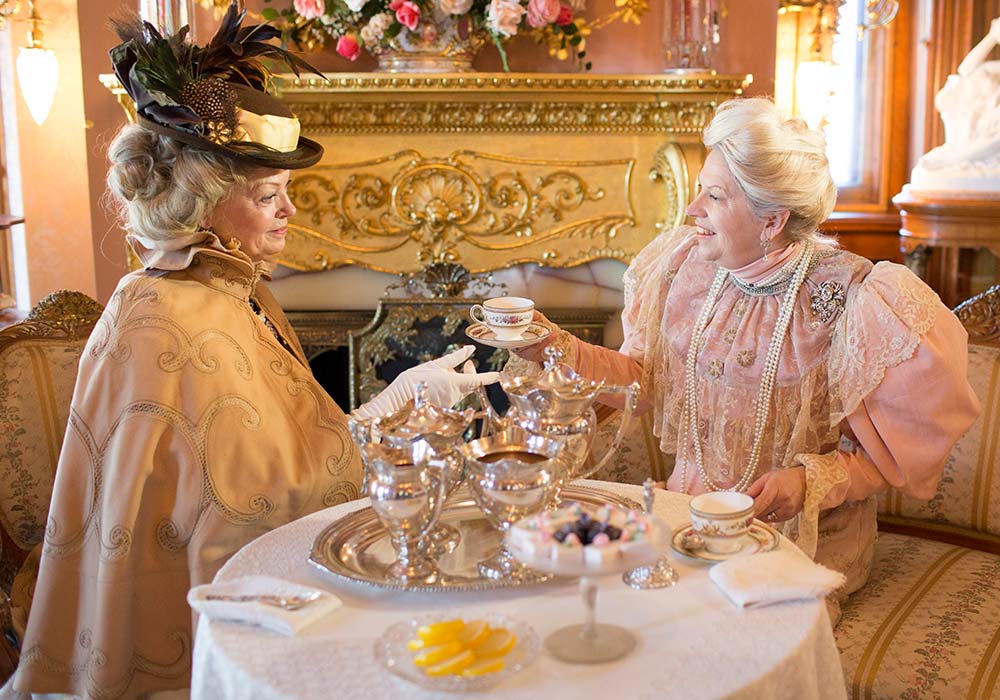 Celebrate the season at one of Richmond's most charming spots. Enjoy a traditional tea with sweet and savory treats as you are welcomed by 1890s ladies and gentlemen and crisply attired staff who attend to your every need. Musical entertainment and a visit to the Dooleys' festively decorated home make this an afternoon to remember!