December 5, 2020 @ 10:00 am - 1:00 pm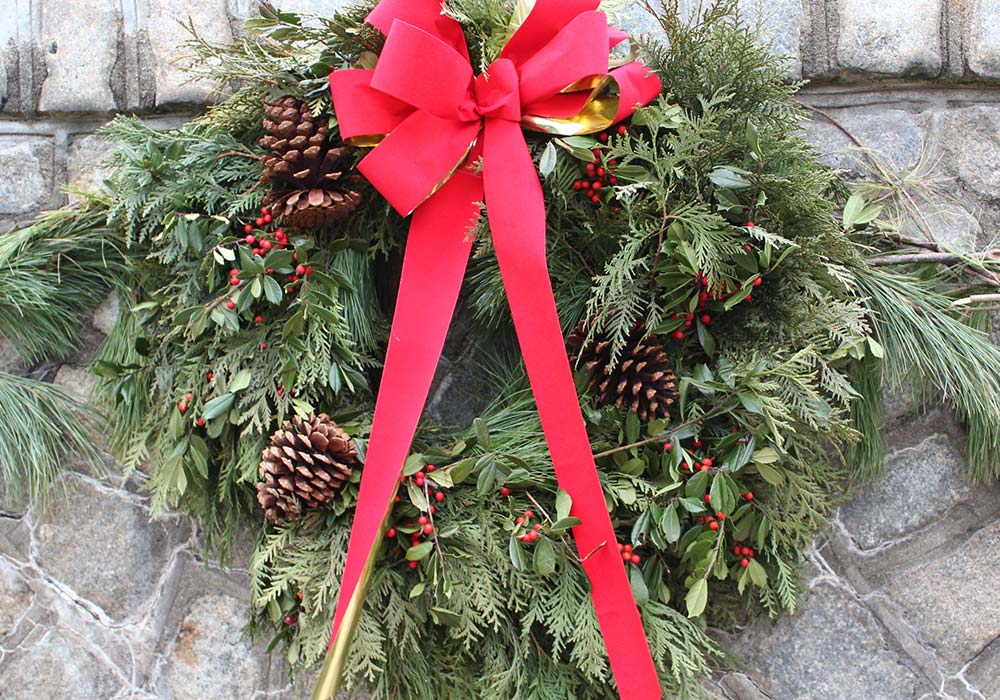 Decorate for the holidays with a beautiful evergreen wreath, created by you with guidance from the expert Maymont horticulture team. Enjoy the sweet scents of freshly cut evergreens and select your favorite textures and shades of green to shape a wreath for yourself, and another to adorn Maymont for the season, during this festive workshop. Covid-19 safety protocols, including social distancing, capacity and mask usage will be strictly followed. Greens, wreath forms and instruction are supplied. Please bring your own clippers and gloves. As a non-profit, proceeds benefit Maymont, and no refunds will be available.
SAFETY GUIDELINES
It is important that you read this section carefully. For the safety of our guests, staff, volunteers, and partners, your program registration indicates that you have read and agree to abide by the following safety protocols. Anyone who does not comply with these policies will be asked to leave the property without a refund.
Social Distancing – Please maintain 6 feet distance between your party and other program attendees whenever possible. Capacity is limited to allow adequate space between participants.
Face Coverings – Face coverings are required for participants, staff and volunteers during the program and at all times while inside The Robins Nature Center. The covering should cover both nose and mouth. Exceptions to this requirement include individuals with a medical condition and children under the age of 10.
Hand Sanitizer – Hand sanitizer will be available for use, and guests are encouraged to use it after touching any surface.
Before you attend, please review the following checklist with all members of your party on the day of the event. If you or any member of your group shows any of the following symptoms, that person should not attend the event:
Feeling feverish or having an elevated measured temperature greater than or equal to 100.4 degrees Fahrenheit
A new or worsening cough that cannot be attributed to another health condition
A new sore throat that cannot be attributed to another health condition
New chills that cannot be attributed to another health condition
New shortness of breath that cannot be attributed to another health condition
New muscle aches that cannot be attributed to another health condition or specific activity
Having had any close contact with a person who is lab-confirmed to have COVID-19 in the last 14 days