Toddler Time: Out and About
June 28, 2021 @ 10:00 am - 11:00 am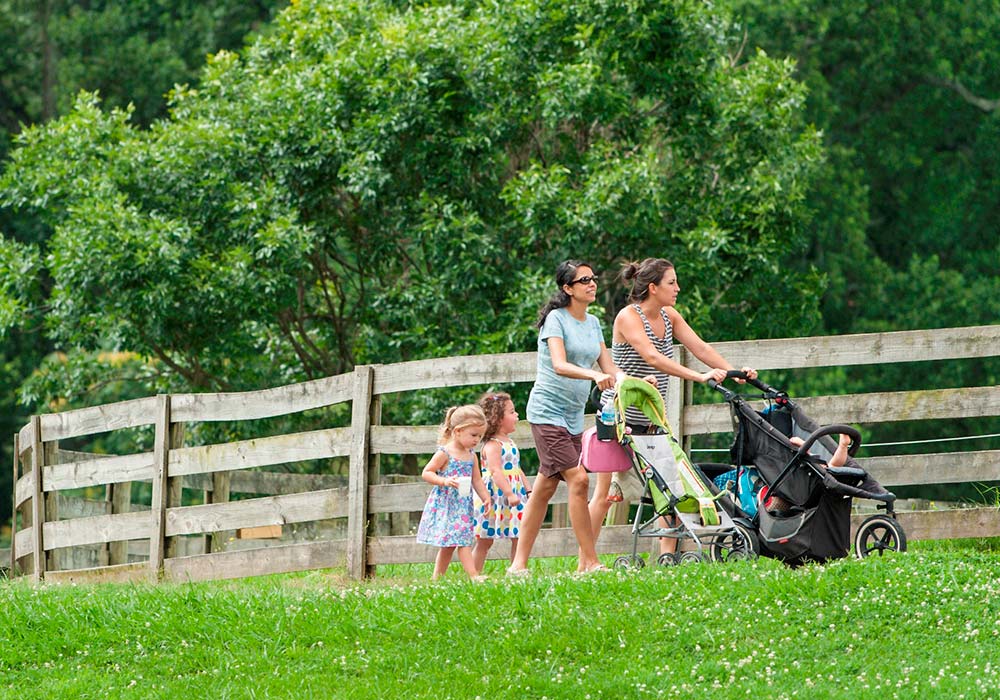 Tie on your sneakers, strap the kids in a stroller or backpack and join us on a walk through Maymont. Along the way, we'll stop and explore our senses of touch, smell and hearing with a variety of short activities.
Ages 18 months-4 years; adult must accompany child.
This program is also offered on July 12, July 26, and August 9.
Additional Information
Program parking is available at the Maymont Farm Entrance. Please meet at the signs located outside the Farm near the parking lot.
Safety guidelines will be in place, based on the Commonwealth's applicable regulations at the time of the program.
For questions, email Maymont or call 804-358-7168.
$15 per toddler/adult pair; $13 per member toddler/adult pair