September 11, 2020 @ 6:30 pm - 8:00 pm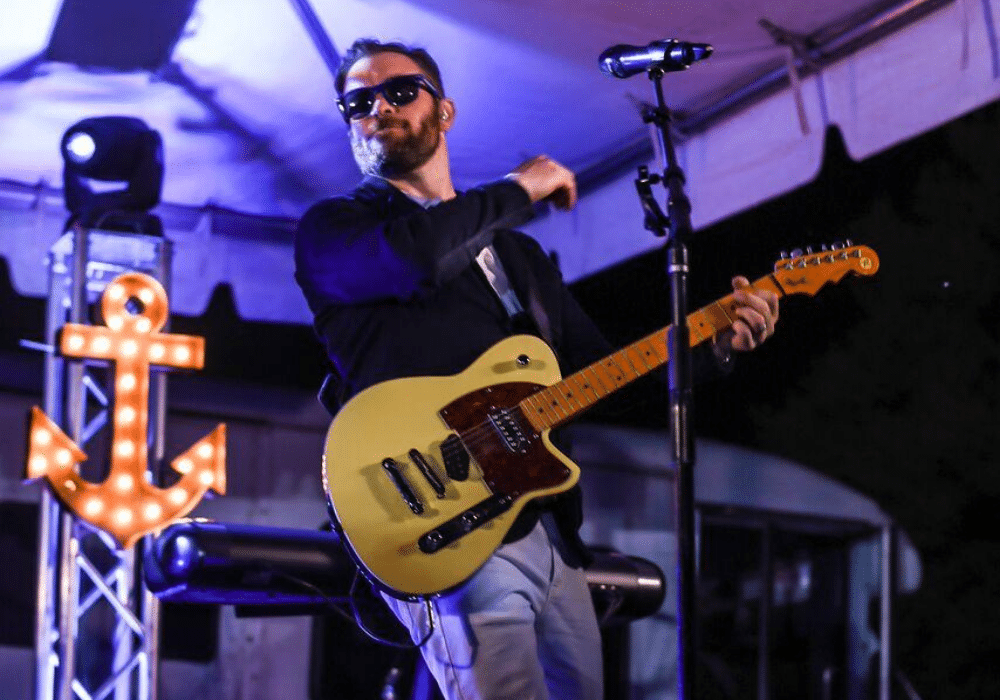 Sit back, relax and soak in the sweet sounds of America's #1 tribute to Yacht Rock, Three Sheets to the Wind with The Rounding Cape Horns. The summer isn't over until this band has a chance to serenade the Richmond region with its tuneful covers of 1970s and 80s classics, and Maymont provides the picture-perfect backdrop with open spaces for singing, dancing and easy social distancing. Enjoy food truck cuisine, beer and wine available for sale during the concert. $100 per 10'x10' pod (seats to up to 4); $200 per 20'x10' pod (seats up to 8).
All ticket holders must agree to comply with safety precautions put in place during the event, as outlined below.
Proceeds benefit Maymont; no refunds with the exception of event cancellation.
Parking
Free parking will be available in the Historical Estate parking lot at 1700 Hampton Street, The Robins Nature Center parking lot at 2201 Shields Lake Drive and street parking. Please social distance and wear a mask while walking to the entry point and waiting in line for check-in.
Safety
It is important that you read this section carefully. For the safety of our guests, staff, volunteers, performers and partners, your ticket purchase indicates that you have read and agree to abide by the following safety protocols. Anyone who does not comply with these policies will be asked to leave the property without a refund.
Section Capacity – Your section should never contain more people than the maximum for that section, (either 4 or 8 people). There will be 6 feet of space between pods, and the space to the left and right of each section must remain clear of items and people at all times.
Face Coverings – Face coverings are required for entry, exit and whenever you are outside your designated pod (for visits to the restroom or food trucks). The covering should cover both nose and mouth at all times. Exceptions to this requirement include individuals with a medical condition and children under the age of 10. Face coverings are recommended for any children older than two years old. Face coverings are required for staff and volunteers at all times.
Social Distancing – Each section will be a minimum of 6 feet away from adjacent pods, and walkways will be a minimum of 6 feet wide. Please do not sit or congregate in the walkways. When waiting in line for food and beverages, please maintain 6 feet distance between you and the guest in front of you. Remain in your pod. Please stay in your pod at all times except to use the restroom or purchase beverages or food. Face coverings must be worn when you are outside of your pod.
Hand Sanitizer – Hand sanitizer stations will be available for use, and guests are encouraged to use them after touching any surface. There will also be extra handwashing stations throughout the concert site.
Ticketing & Check-In
 Gates will open at 5:30pm.
Tickets can be purchased online only. No tickets will be offered on-site.
All attendees in a POD must check-in for the event together at the same time, no exceptions. Attendees will not be checked in until every member of the pod is present. Once your pod arrives, the event staff will direct you to your pod.  There will be no changes in pod locations. Pod seating will be first come, first served.
While waiting to enter the venue, please follow instructions according to staff, volunteers and signage, wear a face covering at all times and observe social distancing.
Blankets and lawn chairs are recommended; chairs will not be provided. All items must fit within the square footage of your pod.
No tents, canopies, pets, coolers, outside food or beverages are permitted. Food trucks and beverages will be available on-site.
No refunds.
No pets allowed.
Before You Attend
Please review the following checklist with all members of your party on the day of the concert. If you or any member of your group shows any of the following symptoms, that person should not attend the event.
Feeling feverish or having an elevated measured temperature greater than or equal to 100.4 degrees Fahrenheit
A new or worsening cough that cannot be attributed to another health condition
A new sore throat that cannot be attributed to another health condition
New chills that cannot be attributed to another health condition
New shortness of breath that cannot be attributed to another health condition
New muscle aches that cannot be attributed to another health condition or specific activity
Having had any close contact with a person who is lab-confirmed to have COVID-19 in the last 14 days
$100 per 10'x10' pod (holds up to 4 people) / $200 per 10'x20' pod (holds up to 8 people)