Haymaker Productions Presents: Old Crow Medicine Show
September 17, 2021 @ 5:30 pm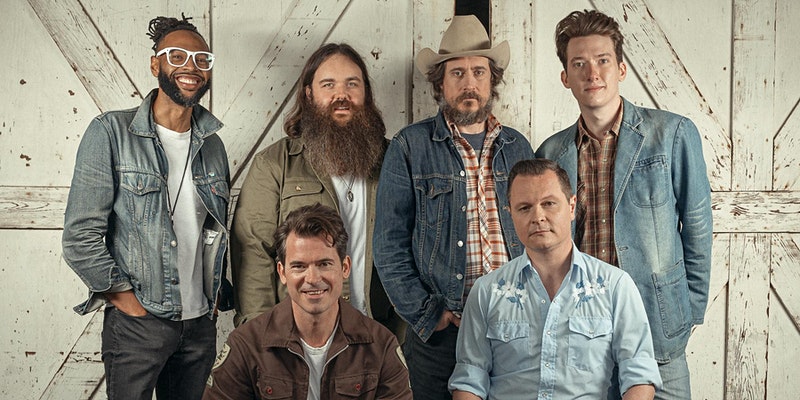 Old Crow Medicine show returns to Maymont this Fall.
Old Crow Medicine Show got their start busking on street corners in 1998, from New York state and up through Canada, winning audiences along the way with their boundless energy and spirit. They eventually found themselves in Boone, North Carolina where they caught the attention of folk icon Doc Watson while playing in front of a pharmacy. He invited the band to play at his festival, MerleFest, and the rest is history.
It's been over twenty years since these humble beginnings. The band has gone on to receive the honor of being inducted as members of the Grand Ole Opry, and have won two Grammy Awards: "Best Folk Album" for Remedy (2014) and "Best Long Form Music Video" for Big Easy Express (2013). Additionally, their classic single, "Wagon Wheel", received the RIAA's Double-Platinum certification in 2019 for selling over 2,000,000 copies while the band's debut album O.C.M.S.has been certified Gold (500,000 copies). The band's latest release is Live At The Ryman (2019) which was released on Columbia via The Orchard. Old Crow Medicine Show's latest endeavor was the Hartland Hootenanny, a variety show hosted on YouTube that featured music, storytelling, special guests, socially distanced square dancing and more.
Gates open at 5:30pm and the show starts at 7:00pm.
Additional Information
For more information or questions, please email Haymaker Productions or visit their website.
Event parking is available at the Historic Estate Entrance, The Robins Nature Center and on the street. Guests will enter at Historical Estate Entrance at 1700 Hampton Street. The Robins Nature Center and Farm entrances are closed for the event.
Guests should review public safety protocols before visiting Maymont.