Everlasting Love: The Dooleys' 150th Wedding Anniversary
October 1, 2019 - November 1, 2019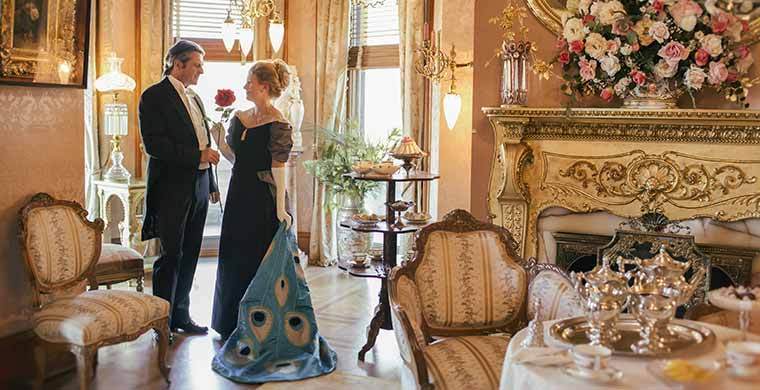 SPECIAL MANSION TOURS
Revel in the tender romance between James and Sallie Dooley, which spanned more than 50 years, during the 150th anniversary of their September 1869 nuptials. Delight in tales of their life together and learn about Victorian wedding and anniversary customs, some of which are still practiced today! Upstairs guided tours; self-guided belowstairs exhibition. Last tour begins at 4:30pm. To reserve your spot, purchase a mansion tour ticket.
Give the Dooleys a Wedding Gift for Maymont
Celebrate James and Sallie's everlasting love by shopping for a wedding registry gift to support their cherished home at Maymont. In addition to being budget-relieving, the items offer a peek into what Maymont needs to preserve and fulfill its mission. Provide the animals with enrichment treats that engage and delight them, or purchase pruning loppers for the horticulture staff to tend the shrubs and trees within the award-winning arboretum. Honor the Dooleys' love story and support Maymont in a new way today! View the Dooleys' registry on Amazon.
Suggested $5 admission. To reserve your spot, purchase a mansion tour ticket.