Bob Hill Honored with Maymont House Benevolent Society Award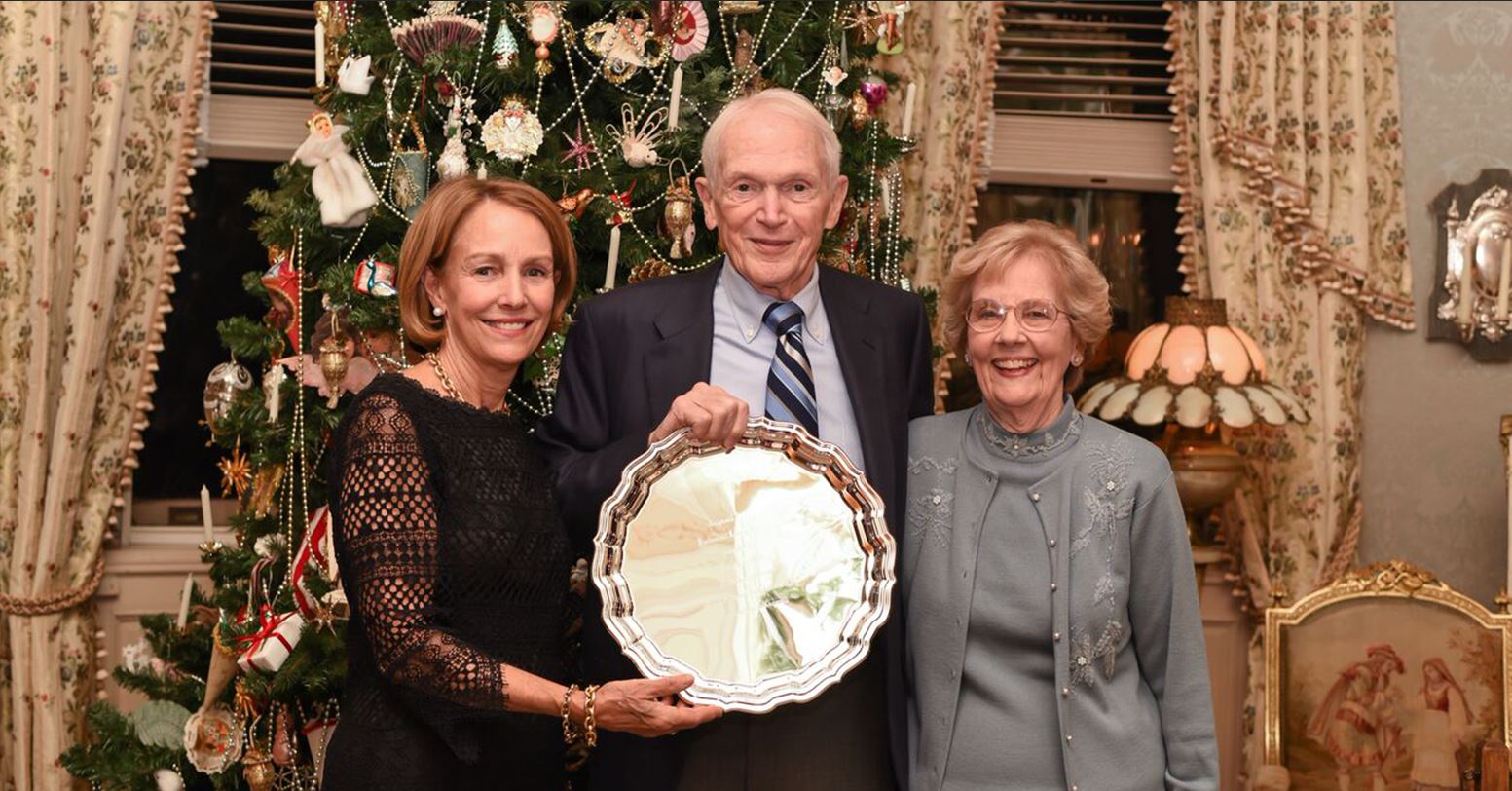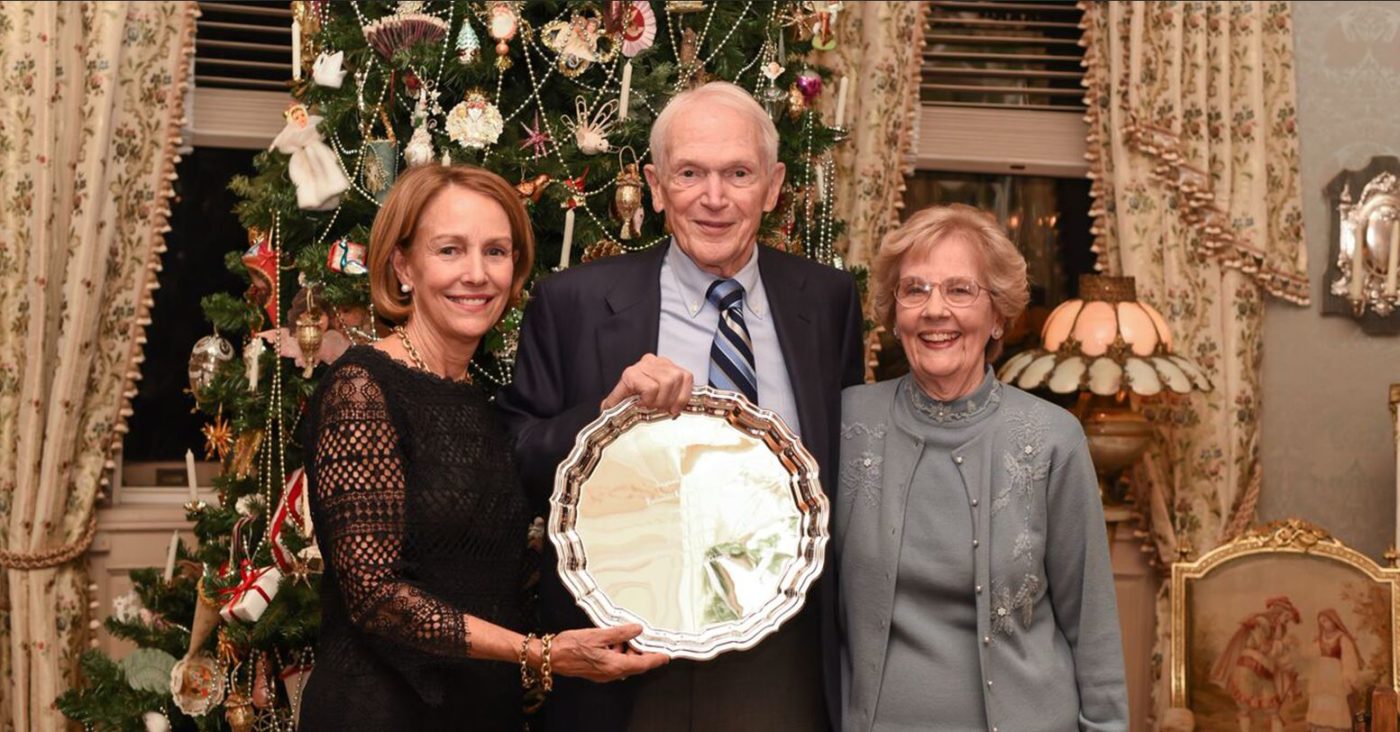 Over the course of more than three decades, Bob Hill has been one of Maymont's most faithful friends, helping to preserve the historic estate and sustain it for the future.
As a tribute to his long term support, Maymont honored Bob Hill as a model of exceptional stewardship with the 2017 Maymont House Benevolent Society Award. Established in 2003 to honor the origins of the Maymont Council, the award recognizes individuals who have shown a distinguished commitment to advancing preservation of all original elements of the Maymont estate and the carriage collection.
Dozens of Maymont Council donors and friends celebrated Bob's achievements and contributions as he was presented the award earlier this month at the annual Council Holiday Reception – for which we cannot remember a year that he hasn't attended.
A graduate of the Naval Academy, Bob served a full career as a Naval Officer before moving to Richmond with his wife Nancy. He has been helping to care for Maymont since he first moved to Richmond and soon thereafter was recruited for the Maymont Foundation Board, on which he served for 17 years in several terms that spanned the years 1980-1997. Additionally, Bob and Nancy Hill were among the first Maymont House Benevolent Society donors in 1983 and have been loyal supporters ever since.
Among his many leadership roles at Maymont, Bob served as President of the Maymont Foundation Board from 1990-1992, was an early leader in the fundraising for the Nature Center, served on the New Nature Center Planning Committee, was founder of Maymont's first planned giving program (The 1925 Society), and has helped with the Spirit of Generosity capital campaign.
Preservationist and civic leader Mary Tyler Cheek McClenahan, with co-chair Frances Valentine, founded the Maymont House Benevolent Society in 1983 as an annual campaign to help fund conservation, restoration and acquisitions. Since its founding, the Council has helped to conserve countless objects, address critical historic structure needs, restore original features and details both indoors and out, acquire important Dooley-owned pieces, support architectural investigations and research, and enhance the care and authenticity of the historic site.