A Maymont Perspective on World War I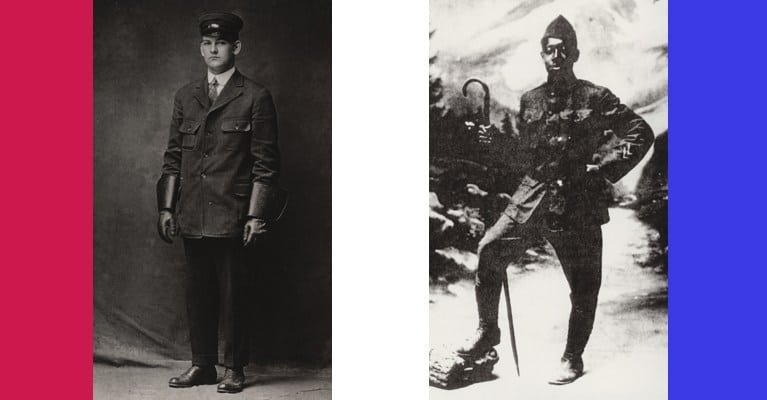 One hundred years ago the Great War, as it is known by the British, was ravaging Europe. Belgium had been overrun, Northern France was occupied by the German army, and Paris was threatened. Though safe in Richmond, certainly James and Sallie Dooley had been shocked like other Americans when Austrian Archduke Franz Ferdinand and his wife Sophie were assassinated in Sarajevo in June 1914 and horrified to see Europe suddenly plunged into war. Just two summers before, they had enjoyed staying at one of the finest hotels in Paris and motoring through the very countryside that was now despoiled by the ghastly effects of total war.
May 1915 brought another shock. The Lusitania—the luxury ocean liner that the Dooleys knew so well from their European travels—was sunk by a German U-boat as it neared the coast of Ireland, killing 1,201 people including 128 American passengers. The U. S. had maintained neutrality up to this point, but this outrage began to alter public opinion. When a concerted movement by American industrialists called for mobilization of railways and manufacturing, Major Dooley publicly expressed his support. Along with other business leaders as well as former President Theodore Roosevelt, he was quoted in a 1916 publication "National Insuredness Through National Preparedness," calling upon the federal government to mobilize. His concerns were well-founded. Within a year, the U. S. declared war on Germany. When Liberty Loan Bonds were first sold to support the allied cause, Dooley demonstrated his patriotism, making a $500,000 bond investment, which, according to a headline on the front page of Richmond News Leader May 24, 1917, was the largest made by any individual in Virginia.
Maymont was directly affected when two employees enlisted in the army: Joseph A. Carter, Sr., the Dooleys' butler, who served through 1919, and James R. L. Fitzgerald, their chauffeur, who served in Army Transport in France. The presence of 2,000,000 fresh American troops in Europe and President Woodrow Wilson's "Fourteen Points" brought the war to a close on the eleventh day of the eleventh month of 1918. Beginning in 1919, this day was observed annually as Armistice Day in memory of those lost in World War I. Richmond's first observance was an elaborate week-long series of events, parades, and services. In 1954, Congress changed the name to Veterans Day, an annual opportunity for us to recognize all veterans who have served our country.
-Dale Wheary, Maymont Curator and Director of Historical Collections & Programs