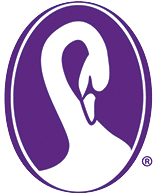 Maymont is a 100-acre historic estate and park, located in Richmond, Virginia, with many unique experiences for all to enjoy. Stroll through the gardens and arboretum, see native wildlife habitats, feed friendly goats, explore The Robins Nature Center and visit the Mansion.
Experience Maymont in a different light!
Wednesdays-Sundays
October 15-November7
Times Vary
Advance reservations recommended; capacity is limited.
Hike down the historic Woodland Trail to explore the iconic Japanese Garden and wander its dramatically illuminated paths. Maymont's landscape will shine brilliantly for a wondrous experience to delight guests of all ages.
Maymont has to be one of my favorite places for breath taking landscape photography, and portrait photography. There are over 100 acres to explore, with incredible views, gardens, waterfalls, lush rolling hills, mature trees, and plenty of butterflies and birds. 
Maymont is a great place to spend an afternoon. You can explore over 100 acres. There are several different garden styles to visit - from Japanese to Italian. There are rolling hills to have a picnic, trees for kids to climb, a free zoo to visit, and more.
Awesome place to spend the day. Enjoy the gardens and the animals. Always well kept and lots to do. Plenty of places to hike around or sit and just enjoy the scenery. One of Richmond's best spots. The house is also great to tour when it is open.
Maymont belongs to all of us, and it depends on all of us, too. Maymont exists and continues to provide joy to all because of the generosity of people like you.